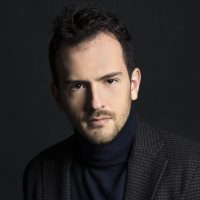 Konstantinos-Stavros Politis is a doctoral candidate at the University of Piraeus. His postgraduate and undergraduate studies were on macroeconomic policy and financial markets at the Barcelona Graduate School of Economics and Financial and Banking management at the University of Piraeus.
He has 2 years of working experience in the financial industry. Since 2018, he was an associate consultant in PwC Greece engaging in various organizational, operational and regulatory projects for large financial institutions, as well as projects related to the preparation of non-performing loan portfolio sales.
He has also 4 years of working experience in the shipping industry. Since 2014, he was an accountant in TMS Cardiff Group handling all aspects of a vessel's port disbursement accounts. Other tasks involved monitoring cash flows, managing bank accounts, maintaining financial records, performing bank operations and assisting in the preparation of annual budget.