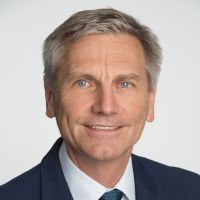 Areas of expertise: Asset Management, Banking, Corporate Finance
Josef Zechner is Professor of Finance and Investments at WU (Vienna University of Economics and Business) and speaker of the PhD program Vienna Graduate School of Finance (VGSF). He is Full Member of the Austrian Academy of Sciences and Research Fellow of the Centre for Economic Policy Research (CEPR). Before joining the WU, he was Professor of Finance at the University of Vienna and at the University of British Columbia, Canada.
Josef Zechner has published in leading finance and economics journals such as the Journal of Finance, the Journal of Financial Economics, the Journal of Political Economy and the Review of Financial Studies. He was the Managing Editor of the Review of Finance from 2003 to 2012. He is also past president of the European Finance Association (EFA), the German Finance Association (DGF) and the Western Finance Association (WFA) and is currently vice president of the Society for Financial Studies (SFS). He is also a member of the Advisory Scientific Committee (ASC) of the European Systemic Risk Board (ESRB) of the European Central Bank (ECB).
Professor Zechner has consulted for various financial institutions. He is also a founding partner and a member of the scientific board of Spängler IQAM Invest GmbH, an Austrian Asset Management Company.
For more information, please visit https://www.wu.ac.at/finance/people/faculty/zechner/