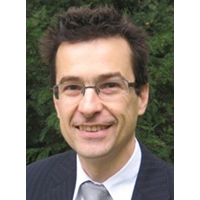 Areas of expertise: Asset Pricing, Bubbles, Market Liquidity, Financial Regulation
Dimitri Vayanos is Professor of Finance at the London School of Economics, where he also directs the Paul Woolley Centre for the Study of Capital Market Dysfunctionality. He is a Fellow of the British Academy, a Director and former Managing Editor of the Review of Economic Studies, a Research Fellow at CEPR and a former Director of its Financial Economics program, a Research Associate at NBER, and a former Director of the American Finance Association. His research is published in leading economics and finance journals, such as the Journal of Finance, Journal of Financial Economics, Quarterly Journal of Economics, Review of Economic Studies, and the Review of Financial Studies. He is a former editor of the blog Greek Economists for Reform, one of the editors of the book "Beyond Austerity: Reforming the Greek Economy", and one of the authors of the European Safe Bonds (ESBies) proposal.  Prior to LSE, he held faculty positions at the Massachusetts Institute of Technology (MIT) and Stanford University Graduate School of Business.
Professor Vayanos holds a Ph.D. in Economics from MIT and a Diplome d'Ingenieur de l'Ecole Polytechnique, Paris, France (ranked second in graduating class).
For more information, please visit http://personal.lse.ac.uk/vayanos/