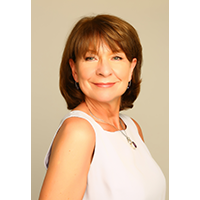 Areas of expertise: Financial Derivatives, Financial Econometrics, Risk Management
Carol Alexander is Professor of Finance at the University of Sussex and co-editor-in-Chief of the Journal of Banking and Finance, with Geert Bekaert (Columbia).  She also has an Honorary Professorship at the Academy of Economic Studies in Bucharest, Romania.  She has also held several positions in financial institutions: Fixed Income Trader at UBS/Phillips and Drew (UK); Academic Director of Algorithmics (Canada); Director of Nikko Global Holdings and Head of Market Risk Modeling (UK); Risk Research Advisor, SAS (USA). She also acts as an expert witness and consultant in financial modelling. From 2010 – 2012 Carol was Chair of the Board of PRMIA (Professional Risk Manager's International Association).
Professor Alexander holds degrees from the University of Sussex (BSc First Class, Mathematics with Experimental Psychology; PhD Algebraic Number Theory) and the London School of Economics (MSc Econometrics and Mathematical Economics).
For more information, please visit www.carolalexander.org